"I want to see more girl monsters. Girl giants, girl dragons, hulks & trolls...."
– Terror Incognita #'getting strong without being broken first' is like all i want from anything but especially girl monster stories  #stop making women small before you let them be big  #i am tired of revenge stories  #i am tired of all my heroines hurting (via valjeans) #yes  #why do my ladies...
2 tags
2 tags
2 tags
5 tags
"But the point, the point, is that whenever I hear someone talking about how it's..."
– Foz Meadows - Why YA sex scenes matter (via apfelgranate)
4 tags
To all the atheist homosexuals and transgender...
aphreal42: negacrow: whatothershenanigans: the-modern-fascist: So I assume you believe there's no god.  Which means you probably believe in evolution.  So then how do you justify your actions?  Explain to me how it is scientifically and evolutionary permissible to be homosexual or transgender.  I honestly want to know.  Dear OP, I do believe you've already gotten the hint from my...
2 tags
1 tag
"Depression is humiliating. It turns intelligent, kind people into zombies who..."
– EVERYONE NEEDS TO READ THIS. Depression is not a synonym for being sad or having a bad day/bad week. It's not a PHASE. It's not a CHOICE. It's not LAZINESS. spread the word guys. (via general-grievous) reblogging to both my main and this blog.  Because this needs to be said.  A million times....
1 tag
"Somebody told a real life woman that her skin was too brown to play an imaginary..."
– Wyatt Cenac [x] (via modernmonkeys)
1 tag
"Racism is not in your intent. Your intent is immaterial in how racist your..."
– - moniquill (on red face & cultural appropriation) I'm just going to reblog this again, since some people apparently need reminding.  (via darkjez)
"Have you even been in love? Horrible, isn't it? It makes you so vulnerable. It..."
– Neil Gaiman (The Kindly Ones)
"Sex is not a goddamn performance. Sex should feel as natural as drinking water...."
– (via cuntgarden) I feel like people should realize that it's a natural thing, which is not to say I'm not guilty of nerves too. Never done it, and it intimidates me a lot. But it's natural. (via whoarethetrusted)
One teacher's approach to preventing gender...
togetherforjacksoncountykids: "It's Okay to be Neither," By Melissa Bollow Tempel Alie arrived at our 1st-grade classroom wearing a sweatshirt with a hood. I asked her to take off her hood, and she refused. I thought she was just being difficult and ignored it. After breakfast we got in line for art, and I noticed that she still had not removed her hood. When we arrived at the art room, I said:...
2 tags
A PSA About Asexuality and Aromanticism
outlawroad: Dear World, Please take note of the following facts about asexual and aromantic people. —— Asexuality is an orientation based on the lack of sexual attraction to other humans beings. This means asexual people never look at other human beings and experience an arousal response or a desire to have sex with them. That is all it means. Some asexual people still have a sex drive and...
2 tags
The Wingspan: teachingliteracy: kenyatta:(This is... →
teachingliteracy: kenyatta: (This is a big jumbled mess of thoughts that I may not fully believe come an hour from now. It's just easier to type it out and come back to it later. Expect lots of edits. Also, I should probably expect lots of unfollows.) Emotion, Reaction gifs, George…
2 tags
1 tag
The Riot: misandry isn't real, dudez →
ouyangdan: mohavemamba: riotrite: I'm a guy, and I need feminism. Not "men's rights." Feminism. Here is why. Everything that MRAs talk about that men can't do or are socially punished for arise directly and immediately from misogyny. Not "misandry." Misogyny. Whether I am…
1 tag
"Racism is not in your intent. Your intent is immaterial in how racist your..."
– - moniquill (on red face & cultural appropriation) I'm just going to reblog this again, since some people apparently need reminding.  (via darkjez)
2 tags
The Problem With The Big Bang Theory...
butmyopinionisright: I've been meaning to post something about The Big Bang Theory for a while now but it's taken me 'till now to really understand what it is about the show that makes me uncomfortable. I'm not exactly a believer in the whole "only write about the things you like, don't trash the things you don't" trend which seems to be plaguing comments sections in negative articles lately,...
vasundharaa: This is a resource post for all the Good White Person™s out there. You know, the ones who say things like "It's not my fault I'm white! Don't generalize white people!", or "I'm appreciating your culture! You should be proud!", or "Why do you hate all white people, look I'm a special snowflake who's not racist give me an award for meeting the minimum requirements for being a decent...
How Moffat Ruined Doctor Who For My Little Sister
stfu-moffat: [DOCTOR WHO SPOILERS AHEAD] Submitted by holycheeseandcrackers  Right, so, anyone who follows me knows that I am Not A Moffat Fan. I have absolutely no expectations or high-hopes for the new season of Doctor Who, (he's put me right off Sherlock, I probably won't even watch the new season of that), and to be honest, I am exhausted with pointing out his poor writing, his use of queers...
1 tag
Public humiliation done right.
squishyeeyore: Took my little sister toy shopping today. After much browsing, she chose a pack of Hot Wheels cars. She wanted to pay so I gave her the money. As we were waiting in line, some dude waiting behind us asks: "Buying those for your brother?" My sister gives him a weird look, "No. They're mine." "You sure you want those, sweetheart? Those are for boys." He says. Before I can say...
1 tag
5 tags
2 tags
1 tag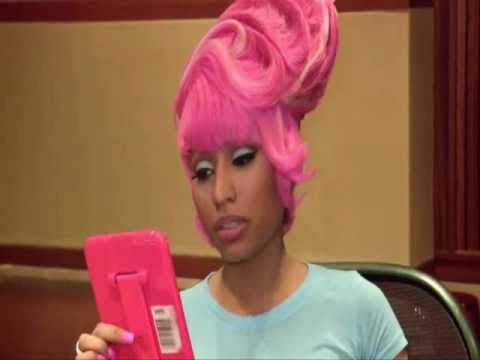 1 tag
Avatar: The Next Storybender: Korra Comic Con... →
the-next-storybender: So I'm not going to be able to attend Comic-Con this year, but if there's anyone out there who's going…. I've got some critical questions. If you like these questions maybe you can ask them at the Korra panel? CRITICAL LEGEND OF KORRA QUESTIONS 1. In ATLA it was an established tradition…
1 tag
1 tag
Doctor Who Bechdel Test
badassbadwolf: There is something called the Bechdel Test. It's a scale you run movies through to basically see how misogynistic they are. (EDIT: It has been pointed out to me that maybe misogynistic wasn't the best word to use here. It's more testing how conscious of female characters they are.) The test is as follows: 1. It must have at least two named female characters. 2. They must speak to...
2 tags
Hank: John, If money were no object, what kind of party would you throw and where?
John: If money were no object I wouldn't throw a party.
Hank: I would. I would throw Vidcon!
John: I like to be by myself. Or with my family like...
Hank: No. No, I have a new answer.
John: Ok.
Hank: I would throw a party...on Mars. If money were no object.
John: And then you'd have one day of party and you...
Hank: Just get on the ship and go back.
John: Or die.
Hank: Right, no. You just party.
John: Party 'till you die.
Hank: Everybody just runs on "Uuuuh Partyyyyy".
John: "Blashhh" And then they just burn to death. Within hours.
Hank: Burn?
John: I don't know. What do I know about the...?
Hank: It's cold.
John: Is it cold on Mars?
Hank: It's cold on Mars.
John: Really?
Hank: It's cold on Mars.
John: Really?
Hank: It's cold on Mars.
John: Are you positive?
Hank: Yep.
John: The whole time? All year 'round? Even in the summer?
Hank: It's cold on Mars. Sorry.
John: Even in the, like. Even in August?
Hank: It's cold.
John: Right at the equator?
Hank: It's cold.
John: Right at the Martian equator?
Hank: It's cold.
John: 'cause it's farther from the Earth? It's that why?
Hank: Yes. It's farther from the sun. It has nothing to do with how far it is from Earth.
John: Wait. You're telling me that heat is not produced by Earth? Now everything is being overturned. Next you will tell me that the Earth isn't the center of the universe. Or that six to the fifth power isn't four!
Hank: You're bad at being a nerd.
1 tag
1 tag
2 tags
2 tags
2 tags
"Yes, we live in a sexist culture, in which women have no good choices when it..."
– Greta Christina (What I May Do With My Naked Body: A Reply to Azar Majedi About the #NudePhotoRevolutionaries Calendar)